May 5 2013 7:17PM GMT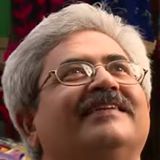 Profile: Jaideep Khanduja
Online portal Siliconrepublic.com declared Fishbowl Software Development as the Tech Startup of the week. Fishbowl Software Development, recently started by Dave GRaham, who is its co-founder and managing director, is based in Dublin and is engaged in mobile applications for smartphone. They have launched a free smartphone application which helps virtual groups to schedule, attend and manage meetings. This app helps in generating repository of ideas, important points, tasks among the virtual group and share them with their updates. The fishbowl app is currently available for apple and android phones.
Just about a year and a half back, Dave Graham O'Flaherty planned to give a shape to his concept of fishbowl. The startup has now five persons working for the company that is gaining momentum and name in area of mobile apps. Dave Graham felt that in real life we all meet various people in our profession or in personal life and as such there is no way of keep last happened conversation intact at the time of next meeting with the same person or team again. Maintaining this continuity was the main purpose that was there in Graham's mind when he conceptualized Fishbowl app that has main goal of collaboration and interaction.
The analogy of this app is rightly set with a fishbowl in a way that you are able to set your own bowl which will have a capability of broadcasting at your various locations via its interface. So it is like you have joined in a bowl from your location and if someone else joins in from some other location and sees your bowl active, he can join in there with their login credentials. Basically it is a concept of a group collaborating for same task with the help of different kind of ideas.