Jun 14 2012 4:45PM GMT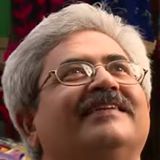 Profile: Jaideep Khanduja
It was an astonishing outcome of project manager's approach when I recently met with a group of project managers managing building of multiple products for multiple customers through multiple development and deployment teams. I started with a survey and as per my feeling most of them failed in that. The survey was focused on deriving findings on their approach, concern, belongingness, bonding; with end users.
It all started with a call from one remote end user who was facing difficulty in using an already launched web application. The screen was to add a new record and had 13 columns to be filled on screen-1 and 7 columns on screen-2. When it was opened by the end user, she could find only 11 columns and despite scrolling down, she was not able to see the rest of columns.
She approached the product manager and this guy remotely did something that she was now able to see the rest of columns. Wonderful though, but next day the same problem occurred to the same user. She approached the project manager this time. The project manager also did some jugglery and set the things right for her.
She could not understand what was wrong and what is being fixed by these two gentlemen that it all becomes ok. It was not at all a comfortable situation for her to work on that application to add any records further facing so many hiccups.
Can you just find out the missing pieces of this puzzle? Try and get back to me to see how many pieces you could find out.