Sep 28 2010 12:10PM GMT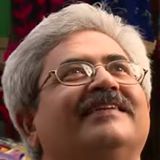 Profile: Jaideep Khanduja
1. Always strive to perform better manual testing (in the manual testing area).
2. Code and Testing are not two separate entities. A Coder can and should take as much care as possible of not embedding bugs (knowingly, unknowingly, carelessly or for whatsoever reasons) in his code.
3. Follow a proper methodology in testing. If it does not exist, stop all testing, get it framed first.
4. Manage tight schedules smartly by not compromising with the quality of testing.
5. Quantify risks to make everyone clear the shortcomings of testing with over-tight schedules.
6. Different phases and types of testing require different approach. One approach does not fit everywhere.
7. Test automation is not always beneficial; it has certain shortcomings too, varying case to case.
8. Quality is integral part of product or software supply chain.
9. Identify, plan, manage and mitigate testing risks.
10. Try to make Quality as an asset rather than overhead cost.
11. Focus on quality of project documents also to maintain the decorum of project.
12. Don't expect too much credit for imbibing good quality in the product, which is what we are supposed to do.
13. Follow a metrics for your processes and methodology to understand the shortfalls.
14. Create quality rather than product.
15. Testing centre of excellence is not a hypothetical state, live with it.