Jul 2 2009 10:00AM GMT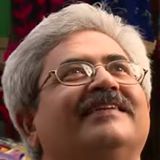 Profile: Jaideep Khanduja
You, as a project manager are most crucial factor of a project being the key driver. Your commitment matters most as it can do any wonders. Your real commitment can put fire in your team member's belly to run the project full swing. But if your commitment is merely Pretence, it can wipe off the energy and zeal of others in the team. It can trigger on the pace by acting as a catalyst or adversely trigger off the pace by decelerating it.
There have to be certain checkpoints in your thought process that may ascertain if your commitment is in right direction or not. Let us see what those points as mentioned below are (against each I am mentioning if the commitment is PRETENCE or REAL).
If you
1. Believe – "All stages of a project are crucial and important as far as the overall success of a project is concerned." – Your commitment is REAL.
2. Believe – "Each milestone matters and need to be converted to win-win for all for a smooth sailing towards this bigger goal." – REAL
3. Believe – "All stakeholders have a stake and a part to play in the project. Overall every task and success has to cross 'mine-yours' barrier to reach at 'our task' and 'our success' stage." – REAL
4. Are – "Intentionally creating conflicts." – PRETENCE
5. Are – "Avoiding 'important to be resolved' conflicts." – PRETENCE
6. Are – "Unnecessarily trying to prove your point (imposing your point) (putting yourself over the project). – PRETENCE
7. Have – "Lack of knowledge and understanding." – PRETENCE
8. Are – "Giving more importance to emotions and feelings over logics." – PRETENCE
9. Have – "High level of actions but poor planning." – PRETENCE
10. High level of planning but with poor actions. – PRETENCE
11. Framework is not important – people, tools and management are. – PRETENCE
12. High performing teams are different from highly organized teams. – PRETENCE
13. Best practices do not require improvements. – PRETENCE
14. 100% test coverage means correctness. – PRETENCE
15. Automated testing is a silver bullet – PRETENCE
Projects do happen with the beliefs and actions mentioned above. Whether they end up in good or bad state, I am not sure. PMs do exist with these beliefs and actions. But they have to change themselves over a period of time, I am sure.