Aug 10 2013 2:17PM GMT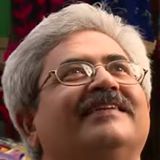 Profile: Jaideep Khanduja
A situation may come during any project lifecycle when smoothly running train all of a sudden almost comes to a halt. When nobody in the train seems to be clear about their destination. When there is no driver vanishing out of blue. Or even if one is there, is not certain on where he is currently and what direction he needs to take further. That is what happens in a real project sometimes.
The stakeholders are unclear on what is the current situation and what exactly is the gap in attaining the next milestone. The Project Manager is lost altogether with no certainty about what was the starting point, where has the project reached, what all has been done, what is left, what is the next milestone, how to attain it; and so on. The teams are very much there in the scenario, but under such circumstances, are directionless, exhausted and unmotivated. Project manager doesn't seem to have control of the situation. There is more of brick breaking, blaming and excuses for non fulfilment of targets during the review meetings.
Targets seem impossible to achieve. Customer requirements are lost or forgotten, teams reach to a higher level of dissatisfaction and management seems unaware of all this.