Nov 13 2018 9:53PM GMT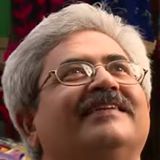 Profile: Jaideep Khanduja
Tags:
Facilio has its offices in Atlanta, the United States, and Chennai, India. We are in interaction with Prabhu Ramachandran, CEO, and Co-Founder, Facilio. This is the second post in the series. You can read the first post here. In the previous post, Prabhu presents an insight into India's position in facility management. To survive in this competitive world, organizations need a smarter way of managing facilities.
Facility management needs a smarter way
2. What changes do Facilio's solutions bring in the day-to-day operations in a facility considering facility management still continues to be a traditional industry in India?
As an industry by itself, facilities management largely involves people, process, and machines working together. This mandates huge operational spend and dealing with complex proprietary automation systems. With the emergence of IoT and AI, global facilities industry bolsters a significant disruption potential with the adoption of smart buildings technology fast reaping benefits.
The challenge, however, is to establish this evolution without replacing processes in the current eco-system itself. Facilio has been designed in such a way that the old system need not be replaced or additional installments of any kind. It's powerful IoT technology focuses on real-time data acquisition that drives AI-based insights for efficient operations, better asset health, sustainability, and smoother experience across building portfolios. The advantage in technology adoption to centrally manage and operate portfolios in real-time is multifold and Facilio helps to concurrently optimize the lifespan of assets and improve sustainability savings, in addition to creating a smarter workforce. This approach directly benefits the net operating income for property owners, while significantly enhancing the amenity value of the property.
A recent analysis report by Verdantix, a leading global research consultancy specializing in energy, real estate, facilities, and maintenance, estimates that the global market for software and related IT services in buildings is currently estimated at $8 billion and is expected to reach $12 billion by 2022.
We continue interacting with Prabhu in our next post.