Nov 13 2018 10:08PM GMT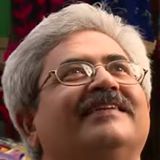 Profile: Jaideep Khanduja
Tags:
We are interacting with the Founder and CEO of Facilio, Prabhu Ramachandran. This is the third post in the series. The first post talks about an overview of facility management in India. The previous post, Prabhu tells us what changes do Facilio's solutions bring in the day-to-day operations in a facility considering facility management still continues to be a traditional industry in India. To gain in the earlier posts, you can access the first post here, and second post here. Organizations must now think about real-time facilities optimization and a unified software solution to stay ahead.
Facilities optimization Is The Key To Success
3. Give a brief on how Facilio has helped bring down operational costs and increase manpower efficiency for buildings.
Facilio's goal is to empower CREs and FMs (Corporate Real Estate and Facility Management) to be efficient value-partners and help them deliver exceptional services and experience. By providing a centralized IoT and AI-driven solution, Facilio puts them in the driver's seat to proactively control operations rather than firefighting issues reactively.
Facilio's unified software solution rationalizes the asset-intensive buildings ecosystems and reduces functional complexity. It seamlessly integrates with existing building systems and predictively improves efficiency, through centralized and real-time facilities optimization.
The global annual spend on facilities services stands at close to $1+ trillion dollars today, with the spend on buildings energy management almost close to that number. Any value that can be added to economies of such scale is itself enormous in potential. The advantage in technology adoption to unify operations and centrally manage portfolio performance in real-time is multi-fold and it helps to concurrently optimize the lifespan of assets and improve sustainability savings. Operating costs have always been a primary outlay for CREs and this software-led approach directly benefits the net operating income for property owners, while significantly enhancing the amenity value of the property.
At Facilio we are extremely upbeat about the market because of our familiarity with projected enhancement in technology, as well as the response we have received so far. As a rule, even before savings are realized by our clients, the efficiencies generated by our solution results in their highly enthusiastic approval.
We will have the concluding discussion with Prabhu in the next post.