Nov 13 2018 11:42PM GMT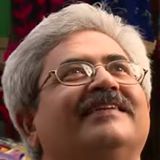 Profile: Jaideep Khanduja
Tags:
This is the concluding post of insightful interaction with Prabhu Ramachandran, CEO, and Co-Founder, Facilio. To know more about Facilio, you need to read the previous three posts in the series. Let us understand the power of World's first facilities optimization software.
The links to previous posts in this series are here:
4. What will you say are the key features of the app?
Facilio is the world's first facilities optimization software that harnesses IoT and AI to leverage existing automation data and provide superior facilities experience. We're built from the ground up keeping in mind property owners and facility managers, to help them achieve real-time operational efficiency, sustainability, and smoother tenant experiences across building portfolios.
This is achieved through two suite offerings – Operations and Maintenance Suite and a Building Performance Suite.
The operations and maintenance suite comprises work order management, asset, and space management, preventive and predictive maintenance as well as safety and fire alarm management. One of the critical concerns for building owners is the effective utilization of their task force. Facilio helps by automating work orders and even creating contextual tickets. By integrating with existing building management systems, it is able to assign tasks to teams with a detailed description of the problem causing components, all in real-time. Its mobile-driven features mean that your taskforce can get assigned tickets on-the-go, saving time and increasing effectiveness.
Facilio also monitors the health of the assets and provides statistics on condition-based predictive maintenance. Its advanced fault warning systems mean lesser downtimes and quicker recovery. Similarly, its fire and safety management suite provides monitoring across multiple sites 24/7. It has inbuilt false alarm differentiation, notification capability across stakeholders and automatic work order creations in case of system faults.
Facilio's building performance suite provides energy analytics, water monitoring, and management and HVAC monitoring. The energy analytics are normalized for weather, time and occupancy levels and provide consumption heatmaps and regression analysis. With portfolio-wide comparisons, facility owners can finally take stock of sustainability performance across the portfolio.
HVAC supervision allows predictive detection and diagnosis of equipment fault and performance inefficiency. Apart from trend and condition monitoring, the software also delves into root-causes of inefficiencies in the HVAC systems and integrates an automated workflow for immediate corrective action, creating a more solid resolution by maintenance teams backed by AI-driven contextual insights.
While all suites can be used independently, the combination provides much-needed value through efficiency, improved productivity and intelligent decision-making ability.
Strengths of facilities optimization software
5. Can you give a case study on how Facilio offers analytics which helps buildings at the time of crisis?
Available here in https://facilio.com/resources/case-study/green-optima.html. You can take a synopsis from there.