Nov 13 2018 9:38PM GMT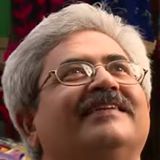 Profile: Jaideep Khanduja
Tags:
We are interacting with Prabhu Ramachandran, CEO, and Co-Founder, Facilio. Facilio is World's first IoT (Internet of Things) and AI (Artifical Intelligence) driven SaaS (Software as a Service) facilities management solution. In fact, this is first of its own kind AI driven facilities management SaaS start-up that is making waves in this particular segment. Prabhu is an ex-Zoho veteran with over 17 years of experience in IoT and headed WebNMS, IOT division of Zoho. Faclilio's clients include SPI Cinemas India, Mazaya Business Avenue Dubai, and Universal Control Innovations USA. It shows the power of their unique solution and its universal demand across the globe.
1. In comparison to other countries, can you give an overview of where India is currently positioned in facility management?
Indian real estate, in terms of commercial facilities, is pretty much reflective of global trends. With the growing number of coworking spaces and the need for workplace tools, India is significantly contributing towards the RE revolution.
With facilities management – the industry is at the tipping point of disruption and we already see early adopters enjoying tech-enabled opportunities as a competitive edge to enhance their facility offerings and provide flexible benefits that improve both the bottom-line and the overall tenant experience. The next five years will most definitely see the effective adoption of IoT, AI, and Machine Learning by enterprises to manage facilities, just as customarily as their IT systems.
The current approach to facility management is clearly siloed, steered by hardware-automation over the years. Facilio wants to declutter this – we want to provide a complete end-to-end solution that helps customers easily provide value to their end-users ie. Occupants. Our goal is to facilitate a disruptive evolution led by IoT and AI-driven software in the facilities management space, similar to other category transformations in the Indian context like e-commerce, ride sharing and travel stay.
Siloed Approaches in Facility Management Will Not Work: Facilio
We would continue interacting with Prabhu in the next post.