Jan 13 2019 3:32PM GMT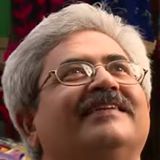 Profile: Jaideep Khanduja
Tags:
If you are in testing or are a part of software testing ecosystem, you must be very well aware that what it takes to become an exploratory tester. In testing fraternity, not every tester is a good exploratory tester. It requires, in fact, a set of certain skillsets to be the one. The journey doesn't stop just by acquiring these skills. It has to be an exhaustive enhancement of these skills with continuous learning, experimenting and exploring. Exploratory testing, as a matter of fact, is not everybody's ballgame. Let us talk about some special skills that if you require can make you a superb exploratory tester. Here we go:
1. Critic:
You have not to be critic about everything that happens in life. But when it comes to testing a piece of code or a complete application, you should not accept what code says about it. You have to look at it as a critic and find out all kind of possibilities that can go wrong in the successful running of this code. All kind of permutations and combinations have to be taken care of. Everything has to marry well between the business requirements and the code. The flow of application has to gel well with the business processes and flow.
2. Investigator:
At times things will not be as straight as they might appear. The report might say everything is developed as per the requirement but still something might be there beneath the carpet. You might be required to dig down further to get to the other side of the iceberg for a reality check. After all, when a product or software is released, the whole organization's reputation is at stake.
3. Go Getter:
Everything might not go as smooth as free-flowing water in a river. You as an expert in exploratory testing has to cover a longer distance than a normal routine. You have to stay calm under all adverse situation with one goal in mind and that is to find out the minute of the bug in the software.
Exploratory Testing Needs A set of unique qualities
4. Storyteller:
You have to be a good storyteller when it comes to explaining a bug in software to make the other person understand it to the core so that the next time no mistakes repeat.
5. Communicator:
Besides being an expert storyteller, your communication skills have to be extraordinary. That can happen only when you have clarity about everything you discover and its difference from what it should behave like. If you can convince yourself about a thing, you can very well convince others about the same. And that is a must in exploratory testing.