Jul 22 2012 10:30PM GMT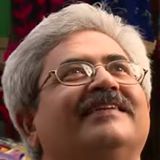 Profile: Jaideep Khanduja
This new book on QTP for Web Testing is a simple, crisp and a must read for all beginners, novice and experts in the field of software testing. I thought of producing and making all testing guys aware about what all experts are saying about this book – "Technology Specific Guide for QTP" written by Aditya Kalra and co-authored by Timothy Rajan Alex.
This is Joe Colantonio – an expert in test automation tools and is helping all testing guys across the globe through his website by providing latest tools, tips and expert advice in this field. And if an expert is praising about this book, it means a lot. According to Joe, the book is a bouquet full of roses for all QTP learners at any level of their expertise or career. As per him the book, if read thoroughly, is bound to make an individual expert in the field of QTP for test automation. Joe, though using QTP since its launch, has had lot to praise for the book, in terms of learning something new from every chapter of the book.
Sivasankar Jayagopal is one of the Senior QA Managers in Adobe Systems and is happy to see the content written in a very organized manner to cover almost everything that QTP potentially is capable of.
Shalaka Dani, Program Director of MindTree shares his idea about this book by confirming that the content has been chosen quite seriously, full of examples and in a very easy to understand manner.
Technical review of this book has been done by Sandeep Laik – published in the beginning of this book. Sandeep is an end to end test engineer for Unilever Project working with MindTree.