Sep 28 2014 10:19PM GMT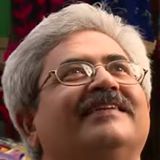 Profile: Jaideep Khanduja
Tags:
Recently read and reviewed an excellent fable book titled The Seller of Beliefs written by Trishala D Shah. The story is a journey of one day to a training but it covers the complete life in a day. As we grow we start forgetting the important and lovely lessons of life and start living like machines, forcing ourselves to run a fixed routine and get stuck at a small variation in life.
That is where this small booklet of 112 pages comes handy where it tells about the life with the hep of small games the lead character has to play sometimes along with her trainer and sometimes alone. The learning from these games is enormous that brings you back to the mainstream of life. Here are the key learning:

Never get fed up of the task in hand.
Don't do anything to impress others.
Admire yourself.
Don't get allured by quality in others, recognize your qualities.
A sound has two options – to become noise or to become a beautiful piece of music. What is your choice?
The real power lies within. Only effort you need to put in is to recognize it.
Understand the purpose of what you do instead of blindly doing it.
Get a clear sight of your goals.
At times you have no choice for a task, it has to be done means it has to be done.
The state of a project is dynamic. Up and down are various phases that do not stay for long.
If you want to reach to a state of effortlessness, it has to be traveled through only one road called EFFORT.
IF you are able to bring play like environment in work, it will increase your teams productivity manifold.