Oct 29 2012 9:58PM GMT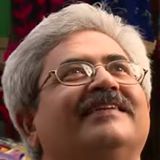 Profile: Jaideep Khanduja
Customer is supreme – is a well known saying. Every business knows how much truth this small sentence comprising of just 3 words is. The power that it carries is so huge that it can groom a small local unknown business to an international fame, and vice versa. We all have seen many big names vanishing right after reaching their peaks. And if gone into depth, it is always the customer that plays a major role in such kind of transformations.
A year by year study conducted by Watermark Consulting, engaged in customer experience, on impact of stocks of a company viz a viz its relationship with customer shows that the stock price of any company is directly proportional to its higher volume of customers boasting about a great experience out of its services or product and delivery.
The year on year survey was conducted on top 10 and bottom 10 companies and it was evidently proven that the top 10 companies doing excellent performance at stock market was having a larger chunk of customer having a DELIGHT FACTOR. This is one reason that brings in greater ROI in terms of business, stock performance, financial growth, customer satisfaction and employee engagement.