Dec 24 2011 8:26AM GMT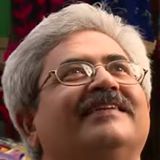 Profile: Jaideep Khanduja
Depending on situation and demand of a project, teams are formed in accordance with the project requirements. Earlier when there was no concept of team it was found that based on tasks assigned to individuals in an organization, small teams used to get evolved automatically since in any kind of task, an individual is bound to seek assistance from internal or external member of the organization depending of the kind of task assigned.
Somehow some knowledgeable person in an organization would have studied the behaviour of different functional verticals when put under higher amount of work stress. A major activity that takes place under such circumstances is delegation of authorities, job allocation and team formation. When time is less and more tasks need to be performed, a best way to cut the long rope short is by removing unnecessary steps of the process which otherwise in normal situations would make a lot of sense and equally justify their existence.
Delegation of authorities and power is a strong tool when there is or are certain amounts of projects that need to be finished in very short duration. Though it does not mean that planning or monitoring is not required or such projects can survive without the two. What it means is that a more accurate and concrete form of planning or monitoring is required in such situations.