Jun 30 2013 5:28PM GMT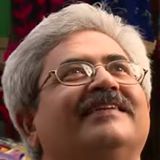 Profile: Jaideep Khanduja
It was way back in 1962 that a young lady with an entrepreneurial foresight decided to launch an all woman software company. Her name was Dame Stephanie Shirley and she admitted later after the launch of her company named FI Group, that it was not an easy task to run an all woman show in a professional world and how she overcame those hurdles. The name F1 Group was later changed to Xansa. Basically the initial theme of this company was that this was a company of women and a company for women.
The aim of Shirley was quite impressive when she decided to launch this company with a unique purpose. She had an urge of building a different business model with a sole purpose of encouraging talented women to work in industries connected to technology and with a liberty to work in their own style with their own time schedules. Shirley confirmed later that where the whole business world at that time was busy with singular goals of money, margins, profits, cash flow etc., her focus was totally different – towards innovation, team-work, quality, delivery, excellence, which at that time were thought to be the softer side of management and were not too focussed during that time.
This was not a smooth beginning for her at the launch of her company. Few of the glitches she faced were – she rarely used to get replies to her business letters until she started using only her family name in her signatures – "Steve". Shirley started this venture or unique kind of all women project because she felt that it is more difficult for women to balance family and work as compared to men as the women have higher amount of domestic engagements and responsibilities.