Aug 7 2011 7:40AM GMT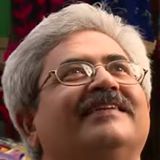 Profile: Jaideep Khanduja
A child is born to get groomed to be responsible for various activities all across his life during his transformation from infant to toddler to teenager to adult to old. At various stages he has to undertake various responsibilites along with a continuous learning process. A stage at any moment in life of attaining a capable position does not hinder or restrain a person for further development.
In fact nobody is perfect hence aspiration to attain a 'near perfection' state is a never ending process in life. An infant though unable to speak manages well about his signals of what he desires to have at any particular moment. The moment a child starts going to school, he starts managing his balance between home and school, coordination among his peers, learning from his parents and teachers, managing his tasks and disciplines assigned and taught by elders be it teachers in school or family members at home.
Demands in senior school and then in college are quite different as compared to junior school but by that age the child has learnt well to cope up well with them. A new journey starts with a fresh career and a consistent growth chart.
The logical and general skills required to manage any project in life and career already exist in any person inherently. It is only the specialized skills and technical knowledge that is required as an extra edge for a specific project.