Apr 28 2015 8:11AM GMT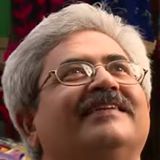 Profile: Jaideep Khanduja
Tags:
If we look at the event Change Management 2015 that was held in Las Vegas, Nevada, there are many learning points that I could shell out of the article published by Braden Kelley a couple of days ago. The annual conference was organized by Association of Change Management Professionals (ACMP) and was attended by more than one thousand professionals from various countries. There are over twenty million estimated project managers across the globe. In my opinion, each project manager must be a change management professional (Certified Change Management Professional, CCMP).
Author of Drive and many other books, Daniel Pink was the keynote speaker. He is a big transformation agent and feels that the increasing volume of information availability online has a greater impact on society as a whole and the same can be utilized in a constructive manner to sell, influence and initiate change. Earlier there used to be a wide gap between the level of information contained by a buyer and a seller. Seller used to be the main source of information for a buyer. But now that is not the case. Usually, a buyer is as much or rather more learned about the product or service than the seller.
That is how the need of knowledge or information curators arose. As opined by Dan, everything that is done in business today involves two basic things – sales and change. But still the B-schools are far away from teaching both these subjects in their MBA programs.
So to conclude, let us see what is required in a project manager to become a good change manager? A project manager has to be a great change agent. The need of change is very important to understand and so is the implementation of change in a timely manner.