Jun 23 2013 5:13PM GMT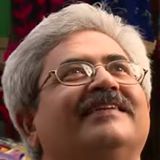 Profile: Jaideep Khanduja
Any roadmap to software development begins with a plan for its deployment post development. Whether it is a self sponsored project or based on a new requirement that has come from an external customer – before initiation, its destination is finalized. There could be another category of software that is to be launched in an open market – say a specific segment oriented product then the that specific segment becomes target audience for that product basis which the development requirements and customer needs are specified.
For any product that is planned to be launched for a global market, there has to be a concrete plan for its localization in different countries. A non localized global product will never fit in – in all countries. BY Localization we mean – language, process and country specific requirements. A very good product developed in English might not do well in countries where English is not used as a primary or secondary language. Similarly a process that fits well in a larger set of globe, might not hold good for a few countries and shall therefore require some customization.
Localization in terms of language can be termed as translation of that product in local language. That localization can be done in three manners – manually, in an automated manner or in a hybrid manner.