Mar 28 2019 10:52PM GMT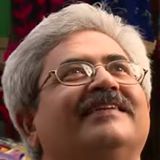 Profile: Jaideep Khanduja
Tags:
Digital transformation carries a different meaning for different organizations and individuals. The course of digital transformation also depends on the current level of any organization in this foray. For instance, an organization with zero digital initiatives will have a different course of action as compared to an organization already ten steps ahead to the former. On the other hand, a number of startups are taking very innovative initiatives and transforming the world in a real digital way. One such example in this segment is Escher. Escher is an organization that has a clear focus on modernization of global Posts for which the best way is to ensure a superb customer engagement platform. This customer-centric approach definitely helps in achieving business goals on better terms with their customers without any compromise in quality of service or product. What Escher is doing is probably one of its own kind of initiative.
The core strength of Escher lies in its innovative customer engagement mechanism that has become a benchmark for others. Their vision is to enable posts to leverage digital transformation technologies to drive the whole ecosystem with greater speed and better economics. As a matter of fact, this is the first customer engagement application for posts. Currently,35 postal and courier customers are using this platform globally. The application is helping them to shorten the gap between the quality of service in comparison to their counterparts in the private segment. The private shipping companies, in fact, are equipped with better systems as they can afford to pay higher costs. On the other hand, globally, all customers expect a flawless experience despite all kind of digital disruptions happening across the globe. Irrespective of their locations, almost all customers have similar kind of expectations that are real-time informative as well as interactive.
Escher Creates A State-of-the-Art Platform
Nick Manolis, chief executive officer of Escher says, "Today's postal customers have options for doing business, and we are focused on helping postal operators and couriers meet customers' high expectations by evolving into digitally-driven, multi-channeled organizations. The Escher platform goes beyond a counter solution in posts' retail stores. We help posts meet customer demands on their terms." He further adds, "At Escher, we understand postal and courier operations and the pressures and constraints they face, and we have invested over $80MN in R+D for customer-focused technology. We are dedicated to helping modernize postal and courier operations using the expertise we have gained over two decades in helping to transform over 35 postal and courier operations globally and processing more than two billion transactions annually".
You can find more details here.