Nov 15 2011 5:36PM GMT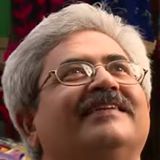 Profile: Jaideep Khanduja
ERP implementation in a Greenfield project that takes place for a new factory or office setup, as per my understanding, should be totally different from a conventional ERP implementation that takes place in an already running plant of office environment. None of the modules as such are required to a full extent except the core of the business process that needs to be catered to. Among most of the common ERP implementation methodologies this would be the quickest, more productive (in sense of functionalities subscribed or bought versus their usage and result drawing from them), and having higher rate of success.
Core business requirements identification and freezing will be very important as the whole implementation route will depend on it. A cloud subscription model in such cases is more relevant in such environments. As the needs of the business grow with the growth of the organization or business so can be the requirement related to ERP can be defined and implemented on a year to year target basis.
Since the inception of organization is new, it is open to adaptability of any world class system, methodology, environment or ERP. Hence any proven modular, subscription and cloud based product should be most suitable with a monthly (or a periodic) billing for usage on the cloud. This will have a least burden on the organization in terms of infrastructure, servers, security, backups, DR, BCP sort of issues as most of these can be part of the subscription model. Training requirements would be least and the usage along with learning can start quickly. This model will give a higher level of mobility to a user of working on ERP from anywhere, anytime.
Assumption is that the business processes are already there in the product with least scope of changes or additional requirements at this stage except some local legal requirement that need to be catered to like government rules on taxes etc.
My strategy in such a project would be:
1. Business Case and its approval
2. Core team building
3. Core requirements identification
4. Selection of a right partner for service (having a powerful modular product on cloud catering to our requirements)
5. Implementation Plan (30 days or so depending on core requirements)
6. Hands on/ Pilot to see results and gain confidence
7. Daily standing meeting in the morning to review any perceived threats to day's targets
8. Daily standing meeting in the evening to review any deviation from today's targets due to any unforeseen problem
9. Project completion and sign off
10. Support functions