Jul 21 2008 10:48AM GMT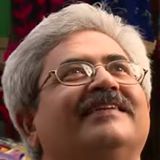 Profile: Jaideep Khanduja
Equivalence Partitioning Testing Method is a method used in Black Box Testing (see: https://itknowledgeexchange.techtarget.com/quality-assurance/what-is-black-box-testing/) for the purpose of finding out minimum set of data for testing for valid and invalid inputs.
The purpose of this testing is to:
1. Ensure that the software acts according to the type of data is entered, i.e. for a valid entry it should accept the data and for an invalid entry it should return the appropriate message/alert.
2. To ascertain that minimum data is used for similar results (the result of a test case could be valid or invalid)
For a group of values, if the software behaves in same manner, the group or set of value is called 'equivalence class' or 'equivalence partition'. So primarily for an equivalence class the software will behave in the same manner and shall produce the identical result. Different equivalence classes will make the software behave differently and shall produce different result.
The tester has to be careful in carving out the different equivalence classes so that one value is taken from each class to ensure complete testing. The testing in this way is completed with least efforts/ test cases.
Let us take an example to illustrate:
In a particular Airline based on number of flights taken in a year, a membership is offered with different privileges as below:
If the number of flights taken is between 5 and 10, the membership offered is 'Silver'
If the number of flights taken is between 11 and 15, the membership offered is 'Gold'
If the number of flights taken is between 16 and 20, the membership offered is 'Platinum'
If the number of flights taken is between 21 and 40, the membership offered is 'Diamond'
Based on above all inputs between 5 and 40 are valid, less than 5 and more than 40 are invalid. And also any non-numeric value is also invalid.
So there will be 7 equivalence classes viz: 5-10, 11-15, 16-20, 21-40, 40 and non numeric and thus one value from each equivalence partition will give you the complete test coverage.