Nov 9 2018 10:08PM GMT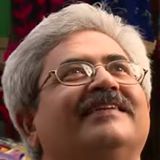 Profile: Jaideep Khanduja
Tags:
Security Incident and Event Management (SIEM) doesn't denote a complete spectrum of enterprise security. It is just a subset of Managed Security Services. In fact, looking at the increasing number of threats and vulnerabilities, enterprises are seriously looking for a suitable Managed Security Service Provider (MSSP). Even to take care of enterprise security via SIEM, most of the organizations lack sufficient expertise having a thorough hands-on on deployment and management. That is where the need of an MSSP comes into the picture to take care of SIEM and additional security-related deployment and management services. This provides enterprises to leverage it as a service. For many industry segments like healthcare and finance, SIEM is mandatory. This can be achieved either as a service or having an in-house expertise. SIEM, as a matter of fact, ensures to take care of vulnerability management in the best possible manner.
For Enterprise Security, it is important for an organization to hunt a suitable MSSP that not only understand enterprise's needs but is also has the expertise to deliver it timely, optimally, and efficiently. This need is creating a large scope for MSSPs. While enterprises keep leveraging different and newer technologies to safeguard their organizations, it is important for an MSSP to upgrade and upskill themselves with a consistent pace. Also, the important point is that it is difficult for organizations to keep all expertise in-house resulting in higher hiring and retention costs, in case of an MSSP it is easily attainable to hire multiple security expertise at multiple levels. As a matter of fact, most of the organizations don't have a proper security division in place. Keeping in mind that network security and compliance management are getting complex day by day for an enterprise to handle.
Enterprise Security is getting complex day by day
Therefore, MSSPs have a greater scope in the coming time to address the challenges of enterprise security with managed SIEM and other services offerings.