Jan 31 2018 10:33PM GMT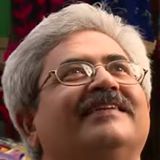 Profile: Jaideep Khanduja
Tags:
The migration to the Enterprise Project Management Office or EPMO model is gaining higher success. There are plenty of valid reasons for that. In fact, the model emphasizes a higher level of focus on projects, programs, and portfolio management. In addition, it aligns well all these with the organizational goals. Project Management is still a pain for many organizations across the globe. At times, despite their best efforts, project teams and thus organizations are not able to achieve success. There remains a wide gap between anticipations, aspirations, and actual achievements. That is where this model becomes handy and proves to be helpful in organizing the things in a better way. Of course, there is no harm in trying something good in that direction if it seems to be fruitful. Now, there are ample case studies and business cases showing it to be a success and a better option.
A PMI report released in 2017 state the success stories in that regard. Organizations that have a matured Enterprise Project Management Office in place have around 40% higher success rates in their projects. Similarly such organizations have around 35% less failures in projects if they compare it with their success or failure rates prior to adoption of this model. The best part is that the model is suitable for almost everybody seeking success in their projects. That may include startups, small or medium enterprises, and of course, large enterprises. Every organization of whatever size wants to map projects with organizational goals and visions. Rather the success is more critical for startups. And also for the large enterprises who have higher stake in the success of failure of their projects. It obviously impacts a lot in acquiring new business and clients, retaining existing clients, meeting business goals, and gaining profits.
Enterprise Project Management Office Model Is Evolving Fast
The Enterprise Project Management Office suits large organizations well. But it is for every organization that want to be champion in project management.