Jan 31 2019 9:12PM GMT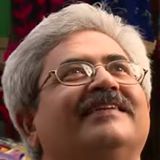 Profile: Jaideep Khanduja
Tags:
Chief Information Officer is the chief custodian of the information of an organization. Mostly his role is to take care of the digital information but when his role combines with that of a CISO (Chief Information Security Officer) the physical information comes into his vicinity. Similarly, CISO as a separate role has to ensure the right kind of measures to be in place to ensure the safety and security of any kind of organizational information. Information scrutiny and information flow scrutiny is fine that he can create an appropriate process and ensure strict adherence to those processes. But when it comes to the safety of information in connection to the employees or external stakeholders then is he responsible to scrutinize those people too? I think yes. So basically, in that case, a background check of a new recruit also becomes essential.
Recently in an online technology magazine, there was a news about a CIO of a large retail organization about the new launch of their mobile initiatives. That was a very basic kind of mobile app that was launched. The way it was being publicized was something not matching with the initiative. A very small initiative was being projected as something extraordinary. That is synthesized news. Induced one. I put a comment below that article that this small thing should have been done two decades ago in such an old and large organization with such a large IT setup. This is a tragedy that technology heads making a mockery of technology. Actually, organizations have no criteria to measure the intellectual and monetary loss of non-automation of a business critical process. Something that could have been done years back in an organization, if stays uninitiated or under process for years denotes lethargy.
Another example is of a CIO sacked in an organization for financial fraud. He was booked for taking money from vendors for few of the big deals happening in the organization. He was not sacked actually but was told to put down his papers and then was told to move out immediately. Today he is CIO of another large organization. Would be playing similar kind of games. Sad thing is that organizations recruiting C-suite people sometimes don't come to know about these darker sides of their personalities.