Jul 28 2018 10:47PM GMT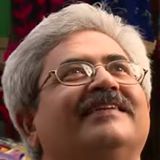 Profile: Jaideep Khanduja
Tags:
If the cloud is not an important part of your enterprise IT strategy this year, there is something wrong. Actually, not necessarily. It might be a decision taken by the think tank of the organization after a thorough assessment and evaluation. Cloud or no cloud is another point. The technology has already raised a big question mark on large datacenters on premise. And a large number of experts managing these datacenters. Plus, a very high-cost infrastructure in place to cater to the needs. Enterprises are thinking whether investing so much and keeping a white elephant on-premise is a wise decision or going public is better? Whether data security is more on-premise or on the cloud?
Slightly less than 50% of enterprises participating in a recent survey acknowledged using public cloud IaaS (Infrastructure as a Service). While 35% are using hosted private clouds, a little lesser than that (32%) are using PaaS (Platform as a Service). Less than 10% of the IT heads agree that cloud is not critical. More than 90% IT Managers acknowledging that cloud is an important part of their IT strategy for 2018 means something significant. The key benefits that everybody thinks, the cloud brings are Smooth migration, Speedy deployment, cutting down of running and one time expenses, increase in IT agility, security enhancement, and a significant rise in workload performance. To a large extent, this is absolutely right. Actually, cloud and Infrastructure as a service (IaaS) are purely a hardware game. It includes storage, networking, and compute. All this deployment takes place in an automated manner.
More than 90% IT Managers agree on Cloud A Part of Their Enterprise IT Strategy
In fact, in most of the cases, Enterprise IT Strategy includes Cloud, Security, Mobility, Automation, AI, etc. It is interesting to note the key differentiators between IaaS and PaaS. PaaS, in fact, has become a little fluid in nature these days.