Mar 30 2019 11:14AM GMT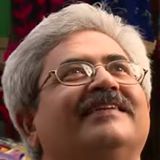 Profile: Jaideep Khanduja
Tags:
Enterprise Digital Transformation has become a buzzword these days. You attend any technology event and you find its mention there. In one form or the other. There are many masters emerging in this field. Organizations are claiming fast their adoption of this journey. It matters a lot whether they are taking it as a fancy journey or have some meaningful business-oriented goals in mind to achieve. There are many master concepts emerging in its name.
A lot of vendors are emerging with some very beautiful and lucrative concepts for your organization to adapt to become a digitalized organization. A lot of business deals are happening in their name. Whether these deals are able to see the day of the light is something that needs to be seen. Because after all, it's your money that is going into the vendor's pocket. The capability lies not in solution but results.
Enterprise Digital Transformation is a journey
Digital Transformation is also omnipresent these days in any technology publication. Be it online or print. But I feel, it is more of making noise than achieving something significant in enterprise digital transformation. Let us understand the top 10 killers in an enterprise journey that misleads them from a real path of digital transformation. The first and foremost is = DIGITAL TRANSFORMATION CAN'T HAPPEN ALONE OR IN ISOLATION.
Most of the organizations fail in their journey because either their understanding level is quite low in this regard. So they fail to understand the real idea behind it. Or it is the driver of their journey who acts weird. This is not a journey of haphazard ideas and goals. Everything is interlinked. It has to be sequential with a single major milestone to achieve one at a time. There can be though micro-segments or parallel sub-milestones to achieve in that.
Enterprise Digital Transformation Needs Super Engagement
The top two things that come to my mind for achieving significant success in enterprise digital transformation are data and people.