Jan 14 2018 1:38PM GMT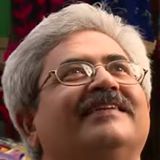 Profile: Jaideep Khanduja
Tags:
Enterprise DevOps will be penetrating deeper in order to scale up faster. By the end of 2017, more than 50% of organizations on the global front are using DevOps. Either their deployments are in process are implementations are already over. Many of these organizations are already reaping the fruits of their efforts in this direction. That is why Forrester calls 2018 are the year of Enterprise DevOps. In a way, that makes a lot of sense. Of course, any technology during its adoption and deployment faces hiccups. These hiccups include technological barriers, users resistance, and management's fear to adopt something new. Of course, all three have a set of reasons to support. Users always resist changing. Similarly, management always fears to invest in newer technologies. In fact, in a different perspective, faster deployments and larger volume adoptions of any new technology bring a larger scope of collaboration and brainstorming.
With more participation in Enterprise DevOps, barriers will take a backseat. The technology will have more buy-ins from the management. It will become easier to get budget allocations and approvals on the basis of success stories across the globe. In fact, global vendors also play a major role in this in terms of trust building and confidence boosting. As a matter of fact, IT investments are becoming a topmost priority for CEOs. Enterprise DevOps has a good balance of risk and agility. As a matter of fact, there will be a tremendous decrease in risks during the year. A lot of open-source platforms and tools lack standardization and thus decrease in adoption. Especially when there is a clarity on understanding that these tools and platforms are not free. On the other hand, Enterprise DevOps will tighten its grip on governance and standardization. This leads to a major shift.
Enterprise DevOps Will Have A Big Say
More and more organizations are allocating IT budgets for trials and experimentations. Of course, if you are prone to fail, fail fast, learn fast, and move ahead. Don't waste time. Cost of DevOps resources will lower futher thus bringing the overall enterprise DevOps investments down. Outsourcing experts is a better idea than employing high cost experts. This also brings collaborative ownerships. Finally, Enterprise DevOps will bring in a big culture change within an organization.