Feb 7 2018 2:08PM GMT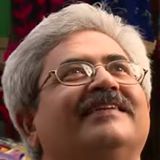 Profile: Jaideep Khanduja
Tags:
If you are heading technology in an enterprise you must read this. Enterprise Data is a futuristic deal. What you enter today may not reap fruits tomorrow but later. Especially in case of analytics. There has to be a substantial data in place if you want to drive business decisions leveraging technology. Moreover, if your workflow proves flawless data going into various databases through different processes built on technology platforms, it is a semi-relief. There are various important aspects that you need to take care of some very basic things right from the beginning. Firstly, is it accurate? Secondly, is it complete? Is it inserting in right columns in right places with right values? Above all, does it take care of data integrity and entity relationship at that juncture? Now, this is on the simpler side where data goes in your databases via business applications. What about manual data?
Two immediate real-life enterprise scenarios that come to my mind in this context are as follows. First is about an education company having multiple centers across India. After 30 years of their operations, they realize that they don't have any concrete data in a structured manner of their alumni. That looks quite weird? Isn't it? A technology education company doing this kind of stupid thing. Even after one year of hard effort by their IT and operations teams, they couldn't get that data. That is the harsh reality of how organizations work. And for namesake, that organization has an in-house student lifecycle core business application. On top of that, they have SAP in place. In fact, that is the respect of Enterprise Data they had for so many years. How can such a severe carelessness fetch some benefits for that organization?
Enterprise Data Needs Protection and Care Right From Inception
Another case is a government organization managing skill building of youth of the country and preparing them for an upcoming international competition next year. The enrollment process is in two ways. One, through their online portal, that is nice. Second, on paper, in a manual process. Now, this manual data is a sleeping volcano in the making. There is no discipline of ensuring that this manual data goes right at the place where online data is residing. With such anomalies, how can you expect to get some useful reports at a later stage displaying complete data? In fact, being a big organization doesn't ensure you will not make stupid mistakes to repent later for life.