Jul 10 2019 9:58PM GMT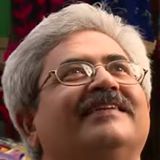 Profile: Jaideep Khanduja
Tags:
How many CIOs and CTOs can surely claim that their enterprise backup that is being taken regularly is not contaminated with any kind of Malware. A recent report published by DCIG features cybersecurity approaches from the legends in the field like Asigra, Rubrik, and Dell. Detecting and preventing malware in your enterprise backup environments is as critical as in the production environments. Unless and until you have sufficient knowledge and tools to detect those, it is impossible for you to respond and prevent your enterprise data well within safe limits. Asigra Inc. is a pioneer in cloud backup, recovery, and restore solutions since 1986. Just now it announced that the Data Center Infrastructure Group (DCIG) has come out with an important report titled "Creating a Secondary Perimeter to Detect Malware in Your Enterprise Backup Environment." I think, the report is important to read by all CIOs and CTOs.
CTOs and CIOs must read this report in order to understand the threats and vulnerabilities in this regard they are living in. The report gives quite a number of useful insights. It presents a comparison of three approaches that any enterprise can use to detect and prevent malware attacks on backup data. The report further analyses which approach may be the most effective for enterprise backup environments. It is the purity of your backup sets that creates confidence in recovering lost data when the need arises. Therefore it is the foremost point of importance to understand that. As a matter of fact, enterprises are now understanding the importance of managing the threat that malware offers to backup data in today's high-risk environments. A successful recovery completely depends on how pure a confirmed reproductive set of enterprise backup is. That set, in fact, should be completely free form malware.
Enterprise Backup Data
The three methodologies that the DCIG report talks about creating a golden copy of enterprise backup data are like this. First one talks about the inline scan which means all incoming and restored backup data must be actively scanned for malware in real-time. The second method recommends using a sandbox approach in which no scan happens while creating a backup set but an IT sandbox is set separately to recover this data and test it thoroughly for malware. Finally, the third method it talks about is Snapshot analysis in which snapshots of production data are captured and analyzed thoroughly. It is the result of the analysis will decide which set is infected with malware. Obviously, out of these three, the most appropriate method is the inline scan of backup and recovery data.
As DCIG states, "Inline scans represent the easiest and fastest way for a company to scan its backup data for the presence of known strains of malware as well as position the company to scan recovered data for yet unknown malware signatures." That is where the Asigra enterprise backup solution comes in the picture as a top contender. The report suggests Asigra Cloud Backup V14 as an optimum solution for inline scanning of malware.
Jerome Wendt, Founder, and President, DCIG says, "The products that Asigra, Dell EMC, and Rubrik offer, and the respective techniques they use to detect the presence of malware in backup repositories, represent the primary methodologies that backup software employs. Of these three, only Asigra and Rubrik provide a company with the means to automate and simplify the process to detect malware in backups. Of those two, only Asigra currently makes cybersecurity software available as an optional feature that a company can turn on."
Enterprise Backup Solution
Eran Farajun, Executive Vice President, Asigra says, " Asigra Cloud Backup V14 converges enterprise data protection and cybersecurity, embedding malware engines in the backup and recovery streams to prevent ransomware from impacting the business. Asigra identifies any infecting malware strains, quarantines them, then notifies the customer. It is a very comprehensive data protection solution, built from the ground up for distributed IT environments."
You can download the free DCIG report here: http://library.asigra.com/dcig-report