Jan 31 2018 1:58PM GMT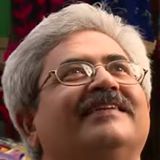 Profile: Jaideep Khanduja
Tags:
Before going deeper into the ocean we call as an enterprise, it is important to understand what is the sole purpose of an enterprise application. In my opinion, it is to ease the life of business, management, and employees. If any of these three dimensions pain, bleed or cry; then the purpose fails. Many times enterprises invest in technology without proper assessment. Obviously, an improper assessment would lead to the improper roadmap. You might begin a beautiful concept and purpose in case of an in-house development of an enterprise application but there are two glitches that make it a failure in the longer term. Usually, these development projects are of a longer tenure. At times infinite. Especially when an organization starts with evolving strategies and requirements. In such cases, two things matter most.
Firstly, retaining the key knowledge holders of the business, product, and coding. In most of the cases, people move in and move out of the organizations. Thus making it a difficult task to retain them. Especially good people are high in demand in the outside world. And everyone is not loyal to the organization. But there are ways to engage and retain them for long. Secondly, since the first factor is not hundred percent under control and has higher risks and vulnerabilities, documentation is of utmost importance which most of the organizations either don't understand or ignore. As a matter of fact, ignorance is not a bliss. Especially in this case. But mostly realization comes at a very late stage.
Enterprise Application Can Become Killing
Usually, at that juncture, it is like a deadlock at both ends. You neither can go back and restart. Because that will impact business badly. Nor can you continue. Because the same set of people are not there in the organization now. There is no dearth of knowledge and technology. Only thing is right people, a right strategy, and timely execution.