Aug 28 2017 9:18PM GMT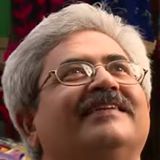 Profile: Jaideep Khanduja
Tags:
Enterprise agility is a direct derivative of business process management or BPM. The focus of BPM is changing from business revenues to the customer. It is the customer focus that is now creating a need for BPM application in the business. While if we look at earlier days, it was the requirement of reducing costs in the business processes raising the need of buying a BPM application. But there has been a complete change in the requirement. To facilitate customer, businesses are deploying BPM in order to optimize their business processes to stay more customer centric. So much so that businesses make the quality and delivery standards according to the customer requirement and not as per the business comfort. Rather the comfort factor is directly proportional to the customer. It comes only if your customer ensures that the situation is under control and thus he is comfortable.
Now, if we look at business process management and its relation to enterprise agility, many scenarios come into the picture. It is interesting to understand why do we deploy business process management. The sole aim is to align business goals and processes with the evolving business. And this becomes, in fact, a continuous process. Because business evolution is a non-ending exercise. In that regard, a BPM application assists businesses to define steps to perform a business activity. Once this is clear, the next step is to map these definitions to your existing business processes. And then you need to take care of gaps. This will help in streamlining the existing process and thus the improvement will reach to a next level. And the same journey continues thereafter.
Enterprise Agility Is A Direct Derivative of BPM
As a matter of fact, business agility or as we say enterprise agility is becoming synonym with business process management. A small volume of maturity in BPM software brings an exponential increase in enterprise agility.