Feb 28 2014 10:17PM GMT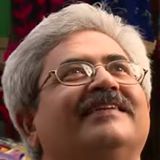 Profile: Jaideep Khanduja
It is important to ensure completeness of testing for any new product built based on the customer's business requirements. These business requirements become the basic source for defining development requirements and subsequently testing requirements. Testing is as important phase of any project as the development. In fact every phase of a project in project management has serious impact on any next phase of the project. Based on business requirements and subsequent logic being built in the application by development team, Test Team prepares test cases to ensure complete coverage of testing of the product. These test cases have to be extensive, exhaustive and meaningful. Test environment, test bed and testing strategy have to be strong enough to ensure meeting of customer needs as per customer's expectations and not as per development team's wishes.
Any changes happening in the code during or after completion of testing, which could derive out of various reasons, must ensure retesting and that too in exhaustive manner, without bothering about the change in logic is small or at a large scale. For this purpose it makes a lot of sense that development and testing go hand in hand till the product ripens to its final shape and becomes ready for deployment. Test scenarios have to be properly aligned with the exhaustive test cases built. Equally important is to observe the pass and fail result of each test case. A small gap here could cause a big trouble later.
That is why documentation and recording is necessary. It becomes handy at a later stage too for reference purposes, as and when any need arises to refer to it.