Jun 13 2017 6:56PM GMT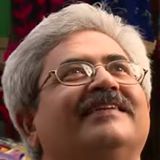 Profile: Jaideep Khanduja
Tags:
If you have to chose among Engagement Commitment Passion for your organization, what will be your preference? And how do you connect the three strong pillars for an organization or project management? Engagement is something very important for your individual units those are employees or team members. Each individual team member has to have an interesting engagement factor in his job to make it more lively. Working just like a robot mechanically with no human factor in it makes a job dry and uninteresting. And I think with a high factor of engagement comes the high level of commitment. The more you are able to engage your team members the more amount of commitment you can fetch of them. Like engagement, commitment also varies from person to person. It also depends on the passion factor in a team member. A right mix of engagement and commitment creates passion. It reflects in many ways.
When we talk of passion out of three key pillars of Engagement Commitment Passion, it has various touch points. If you are able to generate passion in a team member, it can do wonders in terms of deliverables and results. It is the passion for organization, passion for the job, passion for the work you assign to your team members, passion for deadlines, passion for results, passion for winning every streak. Management has a key role in generating Engagement Commitment Passion in all their employees but then it has to percolate down the line in a very swift manner. The faster it goes down the line, the quicker are the results.
Engagement Commitment Passion – 3 Pillars of Growth
Whatever is the level of an organization these three pillars of Engagement Commitment Passion are the key ingredients to its development. In fact, in the growing phase, these are the most important factors to ensure your consistent growth.