Jun 16 2018 5:59PM GMT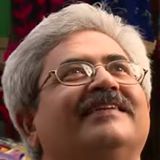 Profile: Jaideep Khanduja
Tags:
This is my concluding post on Top Security Concerns For 2018-2019, a 3-posts series. As we see Encryption, SOC and Mobility remain the top concerns in this regard. In my last post, we were talking about the increasing trends of mobility of employees of an organization. Thus, automatically, a new demand arises from tackling staff mobility between various network environments. The users need to access a number of applications and services lying in a heterogeneous environment. Some of these lie on-premise while the other are residing on the cloud. With a tremendous increase in encrypted tunnels, it is becoming difficult to manage the whole ecosystem. Thus, the new equation is to have a complete visibility and control of the endpoints. The strategies and points of importance are changing shape at a faster pace. Endpoint Security Functionality is, in fact, is a vast area of work.
As a matter of fact, endpoint security begins with telemetry collection for the purpose of analysis. And it goes up to complete lifecycle security, inspection, detection, and real-time response. The toughest task is to integrate all this on a single platform. This brings in a new layer of vendors with a complete focus on endpoint security. These include CrowdStrike, SentinelOne, Carbon Black, ESET, Endgame, Cybereason, and Cylance. IoT security and connected devices are the next big thing when we talk about major security concerns. More sockets, more endpoints, more devices, and more coding automatically pitches in more scope of vulnerabilities and threats to any enterprise. In this context, in the recently concluded RSA Conference in San Francisco, Microsoft launches Azure Sphere. Azure Sphere is a new security platform that focuses on protecting any kind of embedded devices in a smart manner. This is the need of the hour.
The scope of Endpoint Security Has Increased Tremendously
Azure Sphere is a combination of hardware and software. It consists of secure microcontrollers providing hardware-based Root of Trust to ensure a secure boot. In fact, it also includes cryptographic authentication and a complete protection of device communications. Surprisingly, this is the first non-Window OS from Microsoft. The OS is a custom Linux Kernel. This is because of two reasons – speed and security. Another surprising move by Microsoft is enabling Azure Sphere to run on any cloud. Not limiting it to just Azure. Azure Sphere aims to secure the whole IoT ecosystem right from the component level to the cloud. In fact, there will be more to see from other vendors soon. But all vendors realize the need for endpoint security and other security concerns that we discussed in these three posts.