Sep 30 2017 3:54PM GMT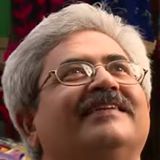 Profile: Jaideep Khanduja
Tags:
The overall scope of Endgame Testing varies from product to product but its sole purpose is to perform those testings that are not part of sprint testings in Agile. These would include complete functional, load and performance, security, usability, and integrity testing. Basically, it covers those testings that involve complete product rather than its parts or sprints. As the book, Agile Testing: A Practical Guide for Testers and Agile Teams says that in this case, you need to concentrate on overall product functionality. In fact, it should "confirm that the application is working correctly, give you added confidence in the product, and provide information for the next iteration or release." Logically if you see exploratory testing as part of the Endgame Testing makes a lot of sense. It, as a matter of fact, helps in identifying defects in a very effective manner. This testing happens just before the release.
Here user's perspective plays a major role. It emphasizes on a smooth flow between various components that different teams develop as part of an Agile project. Integration, user experience, and logical flow are the key point of focus in this testing. The purpose is to find out the defects or flaws in the product that are not possible to identify inside agile teams. And it includes flawless flow across the product. If we see, in Waterfall approach, there is an ample scope of testing the product as a whole. But the same is missing in agile where there is no such test group. Rather, in Agile, each team handles testing and development of only the component they handle. Even the forward or backward integration testing is partial with the help of emulators or mocks. More or less, every component's testing is in isolation.
Endgame Testing is the last step before production
Overall, the goal of endgame testing is to explore and evaluate a product in terms of the value it provides to the customer.