Jun 16 2018 5:19PM GMT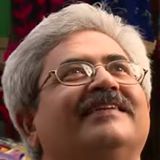 Profile: Jaideep Khanduja
Tags:
This post is in continuation to my previous post on Top Security Concerns for 2018-2019. The key security concerns include Encryption, SOC, and Mobility. In this new concept of 'encryption-in-use', vendors use a number of techniques to tackle the encryption issue. These techniques include homomorphic encryption, secure multi-party compute, and secure enclaves. With the help of these techniques, vendors allow access to data for various purposes without the need for decryption. In fact, these same technologies are now used in cryptographic key management. With this, it enables the security of hardware-based key management with the help of software thus providing a higher level of flexibility and adaptability and lowering of cost. The same kind of transformation in technology is taking place in SOC. There is a severe need for the SOC of the future. There are distinct guidelines for this.
While the traditional SOC works in SIEM model. It stores event logs and alerts. These events logs and alerts from the traditional SOC aim to feed analytics engines, guide investigation teams, drive SAO processes, satisfy search requests, and interface with custom scripts. But that is not enough to tackle the current situations and security risks. The new methods include using traces in network communications in order to identify attacks that are happening in real time. The focus now is more on incident detection, exceptions reporting, and response activity. This new array of vendors include FireEye, Awake Security, Palo Alto Networks, ExtraHop, Gigamon, Darktrace, Corelight, and Vectra Networks. These newer technology vendors are becoming an integral part of SIEM deployments. Next comes Endpoint Security. This was, in fact, one of the most discussed topic at the RSA Conference.
Encryption, SOC, and Mobility remain on top of the security concerns
As we all know employee mobility is an increasing trend worldwide. And it is a point of concern from a security point of view. Almost 60% of employees in any organization demand mobility between network environments. Because they need to access a number of on-premise and cloud services through one or the other secured or encrypted tunnels. As a matter of fact, all this is becoming difficult to manage and inspect. As we see Encryption, SOC, and Mobility are changing the whole concept of security.
Finally, we shall be concluding Top Security Concerns For 2018-2019 in the next post.