Jun 16 2017 11:49PM GMT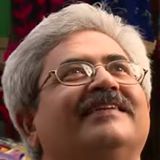 Profile: Jaideep Khanduja
Tags:
Amazon's Empty Chair Concept is a wonderful example of customer obsession. In every meeting that happens in Amazon one chair is empty and that chair is the chairperson of the meeting. In fact, it is indicative. And it indicates Customer. Hence, in every meeting in Amazon, the customer is of utmost importance. Another great example of customer obsession is two videos of Brussels Airlines. You can find both easily on Youtube. One is "Happy Birthday" and the other is "It's a Boy". What an amazing feeling it brings when you watch these videos. That is what should be the prime focus of any business. And there are examples that businesses have reached the limit of the sky with this customer obsession approach. And some businesses, on the other hand, are not there in existence anymore who didn't focus well on their customers. Therefore, the customer is the prime key.
As we all know the three key pillars of an organization are Processes, Systems, and Initiatives. But more important is to understand how do you measure them in your organization? Secondly, How do you sustain them? It is also important to know that the organization where top leadership involves in their organization's customer obsession journey have higher chances of business growth. In fact, there are examples where the top management is eager to work with people who are obstinate about customers. Like the founders of Flipkart, deliver the packets at times to their customers, not for any other reasons but to get their insights about the service and delivery of Flipkart. Empty Chair Concept is just a symbolic approach that can happen in many ways. It is not important to copy the concept to demonstrate your customer obsession. There are many examples like this.
Empty Chair Concept Makes Customer as Top Stakeholder
Similarly, working on the same Empty Chair Concept, Premji of Wipro meets 5-6 customers every month just to understand their problems.