Dec 10 2014 3:13PM GMT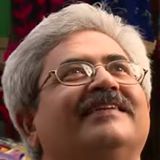 Profile: Jaideep Khanduja
Tags:
A company engaged in DevOps based solutions data centers with latest kind of architecture and design has recently announced their 6th product launch. This company has its headquarter in San Francisco and its earlier five successful open source projects are Vargrant, Packer, Consul, Terraform and Serf. The name of this company is HashiCorp and it is supported by three big global names like GGV Capital, Mayfield, and True Ventures. To manage any application delivery process, HashiCorp software is a best bet for system administrators and developers, and the bonus feature is that it is supported on any infrastructure.



Few large sized global companies that are already using HashiCorp's open source projects are AOL, Twitch, Expedia, Disqus, Lithium Technologies, Mozilla, and many more. The new announced product is Atlas which is an integrated dashboard and workflow process management meant for managing development, deployment and maintenance of applications performing on any infrastructure. Atlas is compatible to work on virtual machines having their backbone in any kind of VM product like VMware, Docker, Rocket or Virtualbox; using CM tools (configuration management) like Chef and Puppet; and supports almost all the major public/ private cloud environment providers like GCE, Azure, AWS and OpenStack – to name a few.



Atlas is a powerful application that works on any homogenous or heterogeneous environment of infrastructure. It is a strong product with one stop solution for handling complete workflow related to development, deployment and maintenance of applications on any kind of infrastructure base.