May 13 2019 6:56PM GMT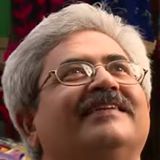 Profile: Jaideep Khanduja
Tags:
Over 2.7 Bn Deskless Employees are part of the global employee engagement crisis causing a big pain for enterprises across the globe. As a matter of fact, the level of disengagement among deskless workers is as high as 80 percent of the global workforce causing billions of dollars of loss annually to organizations. All this is because of the limited reach communication channels. In this context, to address this severe issue, StaffConnect just released a new eBook 'How Can Enterprises Overcome the Global Employee Engagement Crisis That Impacts 2.7 Billion Deskless Employees' that is available now to download. StaffConnect is a pioneer in providing mobile employee engagement solutions for the deskless workforce. The eBook touches some very basic questions like, why individuals often become disengaged? It is the enterprises that have workforce deployed remotely and offsite that face these issues most. The eBook provides important information in this regard.
The eBook 'How Can Enterprises Overcome the Global Employee Engagement Crisis That Impacts 2.7 Billion Deskless Employees' not only touches the basic pain areas but also provides solutions to them. It is with mobile technologies that can inspire employee engagement and turn this trend around. It is the deskless employees that face higher amounts of limitations than their onsite peer employees. These limitations pertain to communication and access to company systems. These limitations drastically impact their level of engagement. This gradually results negatively in bottom line success. According to the Bureau of National Affairs reports organizations lose more than $11 billion each year because of employee turnover – a direct consequence of employee disengagement. The demand and necessity for a more mobile workforce have increased tremendously for two main reasons – the gig economy and a steady increase in remote working. This has caused inadequate reach to deskless employees working in varied locations.
What many enterprises lack is a prioritized systematic approach for facilitating timely and reliable two-way communication with their deskless employees to ensure high levels of engagement? The need for the right mobile technology tools and platforms for businesses should be considered in order to keep deskless workers in the loop and enhance communication and collaboration. As a matter of fact, most of the deskless employees are not even aware of the basics when it comes to internal communication. That is the reason that a vast majority (as high as 84 percent) of deskless staff does not receive sufficient communication to perform their job effectively as stated by Tribe Inc. The eBook explains how using the StaffConnect platform deskless employees can have access to company information 24/7 using its mobile app all irrespective of role or location. That includes real-time updates from the company and CEO.
Geraldine Osman, CMO, StaffConnect says, "In a world that's increasingly digitally driven and focused—combined with a shift toward a workforce that is now primarily deskless—the key to increasing employee engagement is integrally connected to technology. To effectively drive engagement across the entire organization, businesses need to implement mobile-enabled apps that are capable of reaching every employee and delivering an engaging user experience. This prevents the silos between office and field-based employees and facilitates a more unified and positive culture that ultimately leads to better performance, retention and customer satisfaction."
To download and read, "How Can Enterprises Overcome the Global Employee Engagement Crisis That Impacts 2.7 Billion Deskless Employees," visit: https://www.staffconnectapp.com/download-the-deskless-workforce-ebook/
Video Links:
The Deskless Workforce – https://www.youtube.com/watch?v=PInhpPdo5rc
The Impact of Employee Disengagement – https://www.youtube.com/watch?v=9MZdk-Zx3OY
Betsi Cadwaladr University Health Board (BCUHB) is the largest health organization in Wales delivering a full range of primary, community, mental health, and acute medical services from three main hospitals. In addition, there is a network of 38 different community hospitals, health centers, clinics, offices, mental health units, and community team bases with a workforce of over 17,000 employees serving more than 760,000 people across all six counties in North Wales. BCUHB has attained a tremendous success in employee engagement among their deskless staff by means of unified two-way communication for the deskless workforce with the StaffConnect Mobile Employee Engagement Platform.
Aaron Haley, Communications Officer at BCUHB says, "While email works for our desk-based staff, there's a big contingency of our workforce who just can't find the time to get on to a computer as part of their working day. We wanted the new internal communications tool to be completely voluntary, and we wanted to demonstrate our commitment to improving internal communications with a platform that meets the needs of all our employees, regardless of their role or location."