Dec 31 2017 12:28AM GMT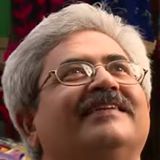 Profile: Jaideep Khanduja
Tags:
Artificial Intelligence is not far from reality in healthcare. If we talk about emerging technologies in this field, probably AI is on the top. That is, in fact, quite evident as AI Talk was the key component of HIMSS17 in Orlando. As a matter of act, more than 85% of hospitals in the United States are using some form of AI or other. For instance, NewYork-Presbyterian is running some important projects in this regard. Similarly, machine learning is also a fast-emerging concept in healthcare. Rather, the job profile of ML engineers is in high demand in healthcare industry. Main applications that this industry is focusing on using this technology are clinical decision system, claims collection system, radiology, and so on. But as of now the whole gammut lacks standards and metrics. While the deployment and development of technology is taking place, this need to evolve faster.
In lack of proper standards and metrics in place, these emerging technologies might now lead to the fruits to the industry it is capable of. Rather these should be in place before the deployment begins. Moreover, it also creates a threat for employment of human. In case, a machine learning algorithm proves to be more effective and accurate, it might be a problem for human radiologists, for instance. Obviously, any new technology comes with a set of pros and cons. But this is quite serious as this might emerge as a most concerning issue in the industry. In fact, we will have to wait and watch what actually happens in near future in this regard. Kyu Rhee, MD, IBM Watson Health, Chief Health Officer raises a very valid point in this matter. A couple of months back he defines three fundamentals for AI without which it loses its sanctity.
Emerging Technologies in Healthcare
Firstly, it has to have a valid purpose. Secondly, it should have transparency. Finally, the skill. In fact, the purpose should not be against humans. Rather, emerging technologies should be a help to humans. All the systems and algorithms should be transparent. And there will be a new skill emerging as Human + AI.