Dec 24 2009 10:00AM GMT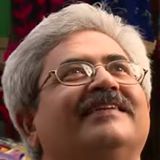 Profile: Jaideep Khanduja
The following applies to complete Project proceedings at any stage with internal teams, management, customer users, customer management and so on. Be it project meetings, briefings, development, documentation, implementation, testing or whatever – you have to be alert, awake and open to capture all kind of responses.
Take care of the following checkpoints if your project is moving and in right direction:
Beating the Drums:
If you keep on beating drums without noticing whether the music is being enjoyed by your audience, you are not doing any justification with the audience and the music both. Next point arises is that you have to be smart enough while playing your music to understand whether your audience are yawning or yearning.
Eyes speak louder than words:
Keep looking into the eyes of your team members. The confusion, frustration, downward mood, interest, disinterest and so many other things that are not expressed through words by any of the team members will be clearly visible through their eyes.
Keep your fears and beliefs alive:
Live with your fears and beliefs everyday. This will give you more strength to move forward in right direction.
Do something weird once in a blue moon:
Try doing or expressing something weird to check who out of your team members, peers and superiors. This will clearly earmark people who really care for you as they will come forward and alarm you about it.

Listen to be listened:
Listen to each of your team member when in group or in individual. Clear their doubts. Understand them and make them understand you.
Sense the wave:
Monitor how much everybody is contributing and how involved one is in getting the project done. A less competent team member would prefer less complicated work. Check the people who would be skipping meetings with any worthy or unworthy reasons.
Mixing and Grinding:
Don't mix too much of tasks or ideas at a same time with your team. Share with relevant members appropriately, may be separately or in different sessions.
Movers and Shakers:
All people may not move along at the same pace. Judge them. Read them. Understand them. Don't take hasty decisions in changing team members too frequently.

Beating Retreat:
Celebrate small achievements in a small manner. Celebrate milestones in a big manner. Don't hesitate in recognizing, acclaiming and celebrating.