Sep 22 2010 8:38AM GMT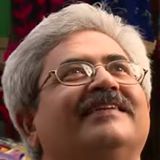 Profile: Jaideep Khanduja
It depends exclusively on you whether you are driven by your circumstances or take command of your circumstances. We all encounter negative forces around us from various persons, situations, circumstances, and failures. Do we get bogged down by these negativities surrounding us or we tend to mould them in our favour, all depends on us. Negativities are unwelcome though but can not be avoided. Best way is to learn a lesson from each negative force to overcome it and change it into a positive factor for you.
A project manager has to face lot of hurdles during a project. A single person in the centre point has to face many fronts in terms of teams, management, peers, customer, project board, and stakeholders. Despite all hurdles he is supposed to keep his tempo up and maintain the momentum of the project progress.
It is not easy, though, to cheer up all around without first keeping yourself with high spirit. There are certain negative forces around the project manager which need to be mastered to play with and win over. Some of those could be:
1. Criticism: Criticism arises out of two situations – one could be due to a fall back in a task or achieving a milestone. Other could be the situational, intentional and irrelevant. Both can not be avoided. Some people have a tendency of raising unnecessary criticism just to stay on top of others by using their power. Learn about the situations, people, circumstances and failures that tend to invite criticism. A proper analysis of each such instance will definitely improve your learning curve towards handling such situations and give you knowledge and strength to handle such in future.
2. Self Assessment: Keep assessing your process, procedures, methodology and your crisis management techniques to understand if you are managing the show properly or it needs an improvement. Ignoring these will definitely cause more troubles at a later stage.
3. Arguments: Arguments with management, customer, peers, team members etc. do happen during the project. It could be on any matter related to the project. Avoid giving negative statements and mould arguments to some constructive direction where results can be drawn out. A long argument without any fruitful results is a waste of energy.
4. Conflicts: Although a project manager tries to keep everyone in line while driving a project but conflicts are unavoidable. Let conflicts happen but not for the sake of conflicts. Resolve conflicts while taking an in-depth dive into the situation to understand the purpose of the conflict and a way to handle it smartly.
5. Discussions: Discussions and meetings are for the purpose of monitoring of the project. An unexpected situation needs an immediate discussion for resolution. Know the best people to discuss with for your project issues. Unnecessarily discussion of an issue with irrelevant people will not fetch appropriate result.
6. Stress and Strain: Stress and strain need to be managed properly. If you don't shelve out your stress if will pile up to an extent to reach to breakeven point.
7. Feedback: Seek feedback from appropriate persons concerned to understand your way of managing situations from their angle. It is a good way of building trust among peers, team members and management.
8. Mistakes: Mistakes do happen, risks do occur during projects. Don't get bogged down. Rather learn from your mistakes and best way is never repeat a mistake. A repeated mistake will point towards your incapability of handling situations. Otherwise you will be quoted as a good risk mitigator.