May 26 2010 12:14PM GMT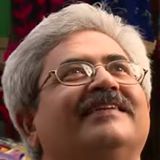 Profile: Jaideep Khanduja
Project Management is involves strategy, plan and intuition. A project may be complex to manage if project targets are not indentified properly. It may be simple to manage if project targets are identified, risks perceived correctly and risk mitigation plan is made a important subset of project.
In a battling 'software project targets' situation two major villains that emerge out are lack of time and lack of visibility. It clearly indicates that a revisit and refinement is required in the project management system/ process. The Project management team comprising of all major stakeholders are required to investigate project management practices & procedures and acknowledge the loopholes.
Gaps in project management processes can result in loss of the business to competitors. That is why time investing in building a quality project management practice becomes prime important.
Some important points to take care in that case could be:
1. Streamline and stabilize your complete project management process.
2. Manage the entire project cycle from project initiation to project sign-off with involvement of major stakeholders.
3. Monitor the progress with intrinsic insight.
4. Try to identify and nullify time and effort wasting activities.
5. Maintain regular status reports visible to everyone associated with the project.
6. Seek Feedback on project status and performance in every project meeting.
7. Control deadlines.
8. Track expenses and time budget.