Dec 7 2009 10:00AM GMT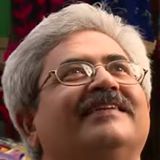 Profile: Jaideep Khanduja
As discussed in previous post, goal setting is a chain reaction. Goal setting by one will definitely force another to set their goal as it is obvious to happen in a team. Project management is a team effort. Like in football, a pass by center to forward enables him to shoot a goal. Let us see how a developer can set some meaningful goals for himself during his role in software development:
1. Code Featuring: As a developer do you merely keep writing code on your day-to-day routine or do you really bother about the quality of your code? Do you decide yourself to add some special feature in your code to give it an extra edge over the other developer's code? This will not only keep you ahead of your peers but will give you a boost in your career growth too.
2. Time Management: Your useless coding written at a very fast pace is not going to give fruitful results in terms of you in person or your organization. As such code will require lot of efforts in terms of code leakage, bug finding and fixing. You should set a goal of writing useful, quality rich and feature rich code in stipulated time.
3. Progress Monitoring: As a developer you should monitor your progress not only in respect of delivering best code but also in shortest possible time also. This sort of monitoring will give you two edged improvement.
4. Simple, Structured or Complex: If your style of writing code is such that only you can understand it later, it needs your attention to analyze your style of writing complex code and find out a way to start writing high quality of code in a simple and structured manner. This will help you and your organization in a big way.
5. Testing and Bugs: If your code is constantly requiring too much of attention of your testing team to find out large number of bugs everytime and spend lot of time with you to make you understand the flaws in your code, it definitely is a severe crime you are committing towards your career and also towards organizational growth.
6. Self Testing: Best bet to avoid previous point is to analyze your code yourself before it goes in the hands of testers. That way you will not only be giving a better quality product to testers, but also will shine up your reputation in the team.
7. Customer: Does your customer prefer you for writing their code over your other team members? This can be checked through customer feedback. If they specifically mention not to assign you for writing their code, or not to give you the complaints they report for resolution, it is something not going to be good in your favor. More such customer feedbacks will mean more trouble for you.
8. Peers: If your peers keep asking you for their code review or some help or tips for their code writing that certainly means that you are having an edge over them already. If not, you have to build that reputation.
There could be many more too…