Dec 22 2009 10:00AM GMT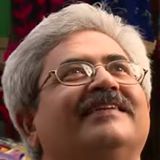 Profile: Jaideep Khanduja
A developer when joins a company carries some expectations to deliver and expectations to get.
He has lot of things in mind what extra edge he is going to deliver to make him different from other along with being a warm contributor to the team.
Also he expects certain commodities like good salary, ample space, good working atmosphere, timely actions etc.
All developers will not be working at the same salary. Not even those with the same number of years of experience. It all depends on their historical growth, skills and smartness.
Similar is with the performance, each developers performance will be different from the other.
A developer may not gel well in one team or with one set of team members or with a manager. But that does not qualify him unfit for the company.
Overall performance over a course of period will vary based on the type of job given and the team in which he is placed.
Overall assessment of a developer cannot be biased based only on his poor performance during that period.