Mar 18 2010 12:30PM GMT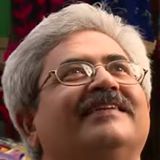 Profile: Jaideep Khanduja
Peers: There is always a peer pressure, right from our school age. There are people who always try to make you feel inferior, or insignificant so as to increase their importance of for any other purpose. The same happens in corporate world too. There will be people at your level who will try to highlight your shortcomings or failures in front of the management just to hide theirs. A minute issue will be reflected as a bottleneck by them. They also do with the intention that you be always in defensive mode and they be always be in attacking mode. Management's role is very important in such scenarios. How to cut such person's intentions is your area to understand and act.
Project: Project is bread and butter for a project manager. He can not afford to delay or failure of a project. The project reputation directly reflects on the organization reputation and further business. It is also important for the sake of your own progress.
People: You will find all sorts of people in peers, subordinates, juniors, seniors. Some may like you, others may dislike you. Winning second lot is an important factor. Once you manage to win such people, it will always help you in managing any team.
Plan: Promises are made to break. Plans and commitments are made and presented not to be adhered to. This is not possible in Projects. A single failure in adherence to a plan's task or commitment needs introspection. Remember the famous saying – "Never repeat a mistake".
Priorities: Learn to prioritize your tasks. Out of hundred tasks in your hand you cannot focus on all at the same time. You need to prioritize your tasks and finish them as per priority set. Remember – "You cannot eat an elephant in one go".
Prestige: Your Project prestige affects your own prestige in the organization. Honor your words and commitments given to anyone – be it team members, management, customer or peers.
Presence: You need to make others feel your presence in your project. You should not be ignored in any decisions related to your project. After all if it is you who owns the success or failure of the project, how can a single decision related to it can be taken by any one else without your consent.
Patience: Patience is very important. People around will try to exaggerate situations, excite you to react abruptly or make you give wrong commitments. Don't react too hurriedly in any case. Understand the situation and act accordingly.