Mar 19 2016 4:21PM GMT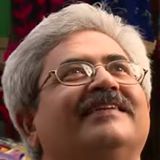 Profile: Jaideep Khanduja
Tags:
Improvement in Quality of effective project managers is a never ending process.
Quality of effective project managers makes a big difference in leadership and project management.
To become an effective project manager you need to imbibe and inculcate some unique quality of effective project managers. The foremost is to build a strong team keeping in mind that every member of your team would have a lot of expectations from you. These are the expectations in terms of leadership, mentoring, coaching, training and growth. When you think of developing members of your team, start with the weakest link upward but without losing an eye over the others. This does not require declaring someone in the team as the weakest link. You will have to do it smartly. A strong team always help in keeping a healthy business intact and improving it further.
There would be two set of people in your team – dreamers and executioners. Some members would be having brilliant and executable ideas but would be lacking the depth of practical know-how to execute it. Another set of team members would be the real executioners. The former lot can be called as strategists and the latter, warriors. You need both kinds of guys in the team so that generate brilliant ideas and successfully execute them. Think of this scenario while making new recruitments and see which slot the person fits into, if qualifies. But ensure to recruit the right person. If you have an abundance of executioners, don't take more. Rather look for the other qualities in the person. This is the quality of effective project managers.
In today's scenario of tight budgets, high risks, shrank timelines, and least resources; build your team having capabilities of fighting with high-stress levels. We would be talking about in next few posts about some key qualities required in project managers for this purpose, and otherwise.