Apr 25 2016 11:31PM GMT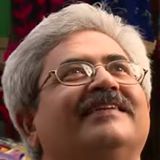 Profile: Jaideep Khanduja
Tags:
Build right mobile marketing strategy to gain effective business results.
Effective business results emerge better using social media channels.
If you don't gain effective business results, relook into your strategies.
This post is in continuation to my previous post where we talked about building an effective mobile marketing strategy to draw out effective business results. A good mobile marketing strategy has to ensure an active usage of social media channels to make your drive more impactful.
Best way is to pick two or maximum three channels that best suite your business requirements. Facebook is the most popular and has widest audience across the globe. If your business is image centric you might think about Instagram or Pinterest. In case your business is on the technical or consulting front, LinkedIn can be used as a channel to promote it. Twitter is a highly engaging channel if you need to interact with your customers in real time.
Another important point to note is that whatever social media channels you adopt as part of your mobile marketing strategy, if you don't use this data for business analytics, you are not moving in right direction and the results might not be as effective as anticipated.
The design of your website ( assuming it is part of your marketing strategy) has to be responsive to adopt the size and shape of any smartphone screen. Otherwise it will appear weird and users might lose interest in it for browsing on mobile platforms. If there is a query form, the columns and Submit button have to adjust automatically when opened on any smartphone. Overall, it has to be an optimized in all senses. Companies have started taking advantage of big data analytics. Hadoop comes to mind as a first choice these days. Spark is another choice. But if you have a mobile marketing strategy in place, and are using social media channels as part of it, you must take advantage of big data analytics to get fascinating insights about your customers in various categories – age, location, education, preferences, income, and so on.