Apr 29 2019 2:32PM GMT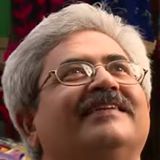 Profile: Jaideep Khanduja
Tags:
Dr. W. Edwards Deming did an astonishing job by encapsulating his complete ideology of management in just 14 points. This was followed by 7 deadly diseases of management to balance both the sides of management. His main focus in life and profession was on the state of quality. That way, he started his journey of quality by picking up the concept of quality from where Dr. Shewhart had left. He is also known for adding advanced state of quality. In fact, he is the one who explained precisely about variation, control charts, and so on. As a matter of fact, Edwards Deming promoted and popularized the PDCA cycle by showcasing its importance in the business world. The quality world knows him for the Deming Cycle.
Some of the great quotes by Dr. Edwards Deming are as below:
It is not necessary to change. Survival is not mandatory.
If you can't describe what you are doing as a process, you don't know what you're doing.
It is not enough to do your best; you must know what to do, and then do your best.
Experience teaches nothing without theory.
People are entitled to joy in work.
Learning is not compulsory… neither is survival.
The idea of a merit rating is alluring. The sound of the words captivates the imagination: pay for what you get; get what you pay for; motivate people to do their best, for their own good.
The effect is exactly the opposite of what the words promise. Everyone propels himself forward, or tries to, for his own good, on his own life preserver. The organization is the loser.
The merit rating rewards people that conform to the system. It does not reward attempts to improve the system. Don't rock the boat.
Dr. Edwards Deming
Dr. Edwards Deming was born on October 14, 1900, in Sioux City, Iowa, United States. He died on December 20, 1993, in Washington, D.C., United States.