Jun 28 2013 10:35PM GMT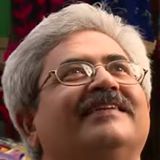 Profile: Jaideep Khanduja
Education is an area where same style of teaching, same content of study material and same methodology works well provided the style, content and methodology has been well tested and proven well. The world does not stop here, a regular improvisation definitely is required so as to uplift the current level of all above three factors. There is though a customization factor that plays a major role once the same set of education has to be delivered across the globe in various countries. The same hold good for different students sitting in the same classroom.
Over a period of time children have become more adaptive to higher challenging environment right since their early years. Technology has a major say in this to bring in personalisation factor in each student's learning. Since last one decade, children are moving quickly towards technology and that is why it has brought out higher amount of technological innovations. In U.S. more than one-third of teens carry their own smartphone and can't live without it. In last few years, the level of knowledge about technology in children has increased by almost 50% as compared to their counterparts in earlier years. Classroom scenarios have changed from blackboard and chalks to electronic displays. Books have changed to digital books. Technologists are trying to find out more and more innovative ways of improvisation.
Almost two thirds of teachers use electronic gadgets to deliver their lessons. Social Networking, Blogging, Forums, etc is playing a high role in today's scenario.